CHTM Faculty visit Universidad de Concepcion in Chile
December 9, 2015 - Sharon Steely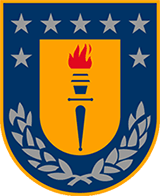 Majeed Hayat, associate director of the UNM Center for High Technology Materials (CHTM), co-chair of the Optical Science and Engineering Program (OSE), and professor in the Department of Electrical and Computer Engineering (ECE), travels to Chile this week together with Arash Mafi, CHTM member, associate professor with the Department of Physics and Astronomy, and leader of the Photonics Research Group.
They will meet with UdeC faculty to work on plans to enhance joint efforts in research collaboration, faculty exchange and student recruitment. Discussions will promote research collaborations through faculty exchanges.
UNM faculty have found in UdeC and its excellent faculty a rich and attractive environment for research collaborations, and the association is reciprocal. UNM faculty members have made several working visits to UdeC. Some UdeC faculty members conducted training and research at UNM. UdeC faculty includes two UNM graduates who now send their graduate students to UNM for research.
The Electrical and Computer Engineering Department (ECE) at UNM has a dual-degree agreement with UdeC that began in 2006. Students may earn degrees recognized and accredited by both institutions. Discussions during the visit will also aim to define concrete opportunities for UdeC and UNM students to participate in research at the two institutions.
As an institution, UNM is supportive of outreach efforts to UdeC.