UNM Ranked in Top Group of Research Universities for Fulbright Scholars
February 29, 2016 - Excerpted from the UNM Newsroom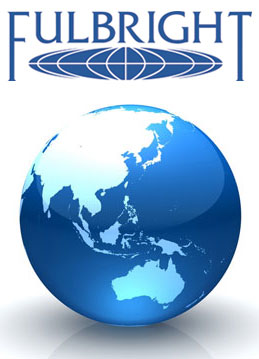 The Chronicle of Higher Education lists UNM as one of a small group of research universities who produced the most Fulbright Scholars during the 2015-2016 academic year. The Fulbright Program is considered the U.S. flagship international educational exchange program.
Six UNM faculty members are Fulbright Scholars for 2015-2016, including Professor Ron Lumia, Department of Mechanical Engineering and Professor Sally Seidel, Department of Physics and Astronomy. At UNM, Seidel conducts research on heavy quarks as a probe for new physics, QCD and semiconductor tracking detectors.
Excerpted from a story published by Karen Wentworth in the UNM Newsroom.