Innovation Awards Dinner honors UNM Inventors
May 23, 2016 - CHTM, STC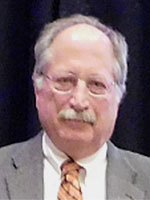 The annual Innovation Awards Dinner was hosted by STC.UNM on March 23rd, 2016. More than 200 guests were present as 63 inventors received plaques and stipends recognizing the issued patents they received within the past year for 57 technologies created at the University of New Mexico.
UNM President Robert Frank provided opening remarks, and STC Board Vice Chair and Dean of the School of Engineering Dr. Joseph Cecchi officiated as Master of Ceremonies.
"Since the first innovation awards event in 2004, the number of U. S. patents issued to UNM and the number of UNM inventors who have received patents have more than doubled," said STC CEO Lisa Kuuttila. "This year's number of patents and number of inventors have surpassed last year's. Many of these patented technologies are the basis for start-up companies. We have fifteen start-up companies exhibiting here tonight that I would like to thank for being here tonight. Over the past ten years, 102 start-up companies have been created from UNM technologies. Approximately 60 percent of the companies are still in business, which is above the national university start-up rate of 50 percent."
During the evening, special recognition was given to Drs. Steven R. J. Brueck, Emeritus Director of CHTM, and Distinguished Professor Emeritus with Electrical and Computer Engineering, and C. Jeffrey Brinker, Distinguished and Regents Professor with Chemical and Biological Engineering, who were nominated by the STC Board to the National Academy of Inventors (NAI). They were inducted in 2015 as NAI Fellows, part of an exclusive cohort that year of 168 inventors from around the world. Induction into the NAI Fellow Program is considered a high professional distinction among academic inventors who have demonstrated a highly prolific spirit of innovation in creating or facilitating outstanding inventions that have made a tangible impact on quality of life, economic development, and the welfare of society.
Related:
Learn more about the Professors' induction as NAI Fellows
Learn more about the Innovation Awards Dinner at STC.UNM News & Events
---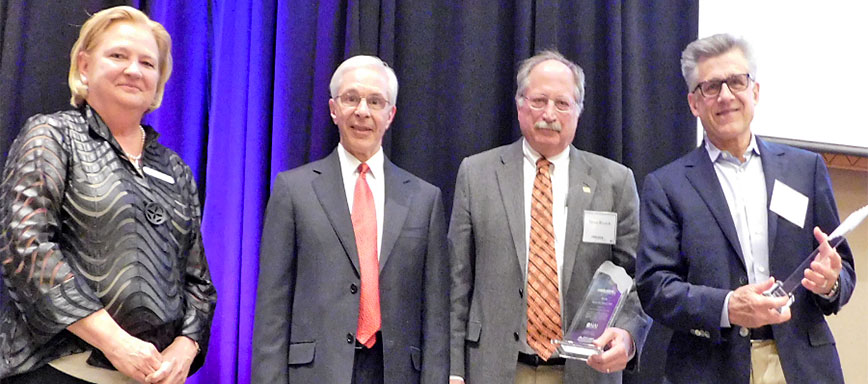 National Academy of Inventors Fellows 2015 recognized at STC Innovation Awards Dinner:
l-r: Lisa Kuuttilla, STC CEO; Joe Cecchi, STC Board Vice Chair, Dean, SOE; Steven R. H. Brueck, Distinguished Professor Emeritus, ECE; C. Jeffrey Brinker, Distinguished and Regents Professor, CBE