Endowed gift to fund scholarships for UNM School of Engineering students
June 30, 2016 - Excerpted from an article by Kim Delker in the UNM Newsroom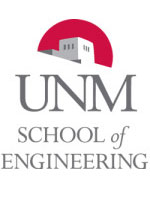 The estate of Dana C. Wood has provided a $150,000 endowed gift that will fund student scholarships to the UNM School of Engineering in perpetuity. Wood, a native of Gallup, N.M., received a bachelor's degree in 1977 and a master's degree in 1990, both in civil engineering from UNM.
After graduating from UNM, Dana Wood worked for Bohannan Huston Inc., but his fascination with computers came to the forefront when Bohannan Huston created its spinoff company, Diginetics. He eventually led Diginetics and, after leaving that position, he started Leadertech, a software firm in Albuquerque and Los Angeles. 
Wood fought a long battle with cancer, succumbing to the disease in 2013. 
Wood is described by his family as having had a passion for the UNM School of Engineering and students' access to engineering education.
"Dana was a Lobo fan, so he wanted to support UNM and felt strongly about giving deserving students who might not ordinarily get that chance an opportunity to pursue engineering," said Doug Wood, brother of Dana and a 1977 UNM civil engineering alumnus. "This scholarship is the perfect opportunity for Dana to leave a lasting legacy that demonstrates his passion for the School of Engineering and all that it provided him."
The Dana C. Wood Endowment for Engineering Awards will be given to the three senior engineering students with the first, second, and third highest grade-point averages for that year, with one-half, one-third, and one-sixth of the total annual amount available going to each, respectively.
This post is excerpted from an article by Kim Delker published in the UNM Newsroom.