Extremely Broad Transmission Bandwidth Hollow Core Optical Fiber
October 28, 2016 - Republished from STC.UNM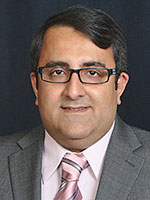 Arash Mafi
Arash Mafi, Interim Director of CHTM and UNM Physics & Astronomy Associate Professor, together with Behnam Abaie, Research Assistant at CHTM, have devised designs for hollow core fibers based on a novel light confinement mechanism.
Abstract:
The objective of this technology is to significantly expand the transmission bandwidth compared to conventional hollow core photonic crystal fibers (HC-PCF). Also, these fibers will reduce bend sensitivity while introducing a potentially easier and more reproducible fabrication process compared to current highly complex manufacturing techniques. 
The advantages of this technology include:
Supports a broad wavelength range
Easier and reproducible fabrication process
Reduces bend sensitivity
Applications in telecommunications, pulse compression/shaping, sensors, spectroscopy, nonlinear devices, lasers, etc.
Technology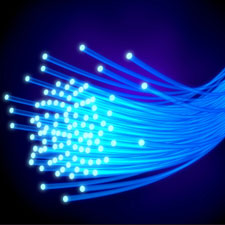 A hollow core optical fiber guides light within a hollow region where only a very small portion of optical power propagates inside the solid fiber material (typically a glass). This helps to minimize nonlinear effects and provides a significantly higher damage threshold. Light guiding within a hollow core is not possible with conventional optical fiber designs which work based on total internal reflection. Other different guiding mechanisms can be used, based on a photonic bandgap, such as in a photonic crystal fiber with a certain structure. The main issue with a photonic crystal fiber is the limited wavelength range in which the photonic bandgap guiding works. There is a need for advanced hollow core fiber designs that provide increased wavelength range and easier reproducibility.
The Science & Technology Corporation at UNM, STC, has filed intellectual property on this exciting new technology and is currently exploring commercialization options.
---