Nanophotonics expert Nader Engheta presents OSE Distinguished Lecture Series at CHTM
November 7, 2016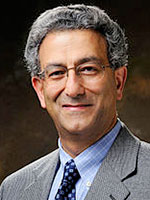 Nader Engheta
Over 100 students, faculty and partners from industry, including the National Laboratories, enrolled to attend the inaugural OSE Distinguished Lecture Series held November 2-4, 2016, featuring Nader Engheta, a national leader in the field of photonics. Nader Engheta is the H. Nedwill Ramsey Professor in the School of Engineering and Applied Science at the University of Pennsylvania. He offered three separate lectures for the Series:
Tailoring Waves at the Extreme with Metamaterials
Low-Index Photonics
Quantum Optics of Metamaterials
All lectures were held in Room 101 of the Center for High Technology Materials (CHTM) on UNM's south campus.
Engheta is an award-winning researcher who focuses on the science and technology of waves and wave-matter interaction, both in the optical and microwave domains. He has made significant contributions to the fields of optics, photonics, nanomaterials, and miniaturized antennas.
He is the recipient of many awards, including the 2015 Fellow of the U.S. National Academy of Inventors, the 2015 Gold Medal from SPIE, and the 2015 National Security Science and Engineering Faculty Fellow Award from the Department of Defense.
Engheta is also affiliated with the departments of Electrical and Systems Engineering; Bioengineering; Physics and Astronomy; and Materials Science and Engineering at University of Pennsylvania. He earned his master's and Ph.D. degrees from the California Institute of Technology, and his bachelor's degree from the University of Tehran, all in electrical engineering.
Engheta's presentations were geared toward a wide audience of working professionals in technical fields, including faculty, students, and those working in industry.
---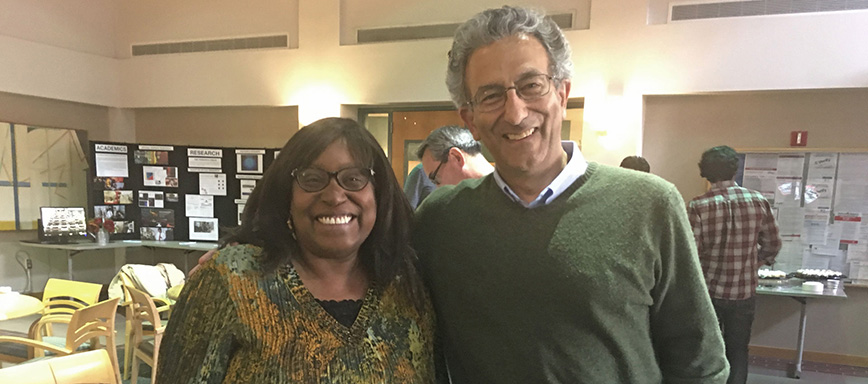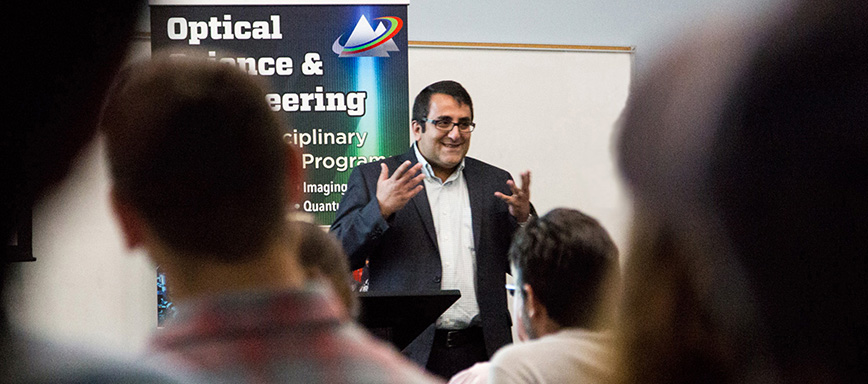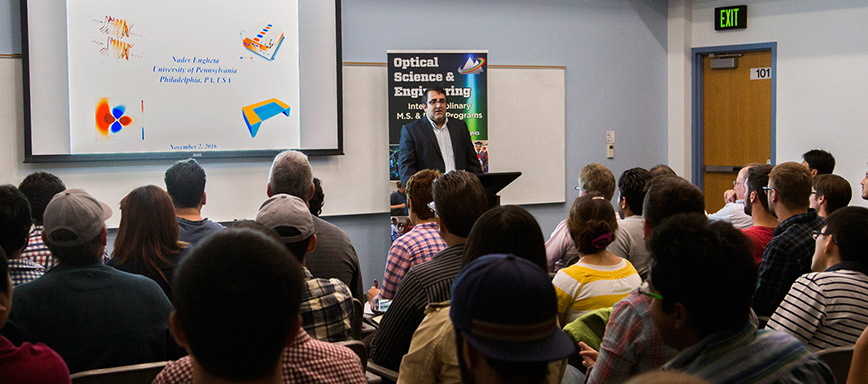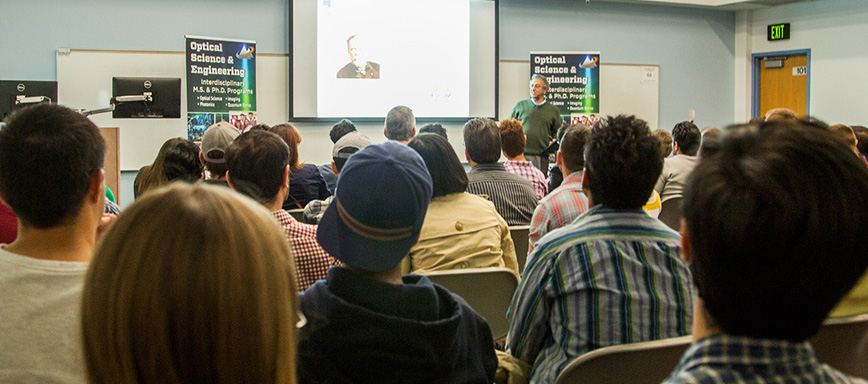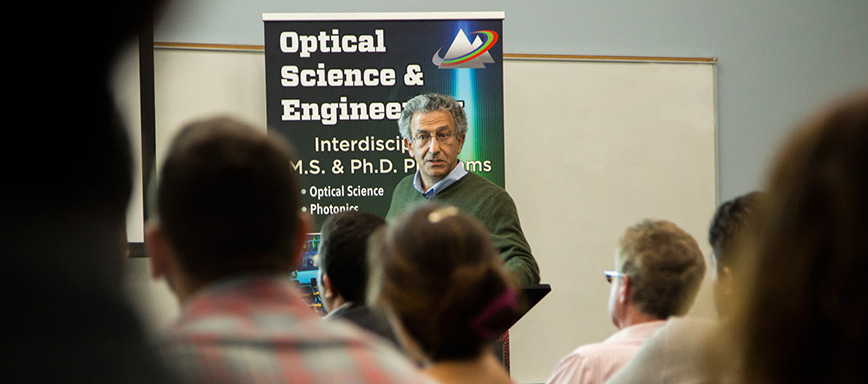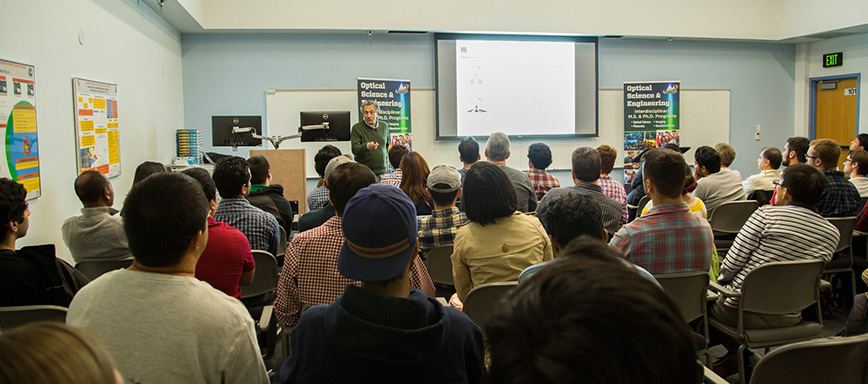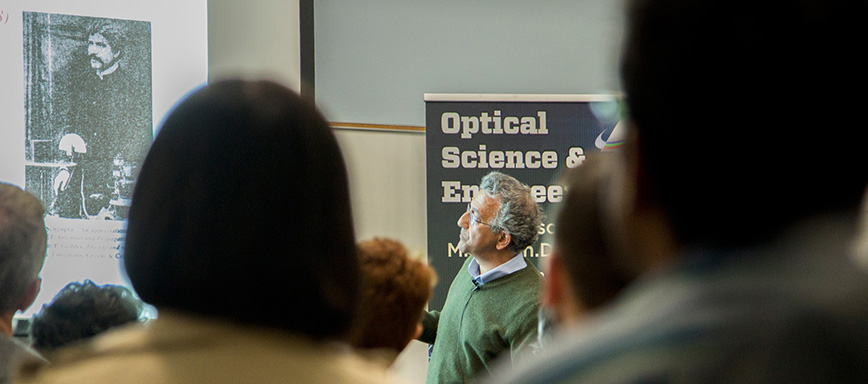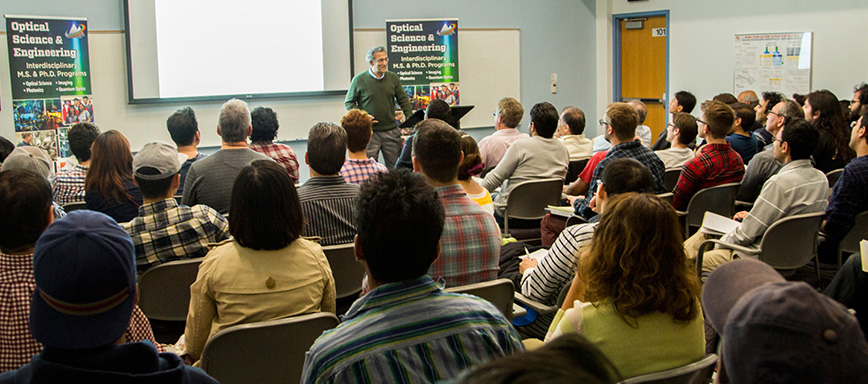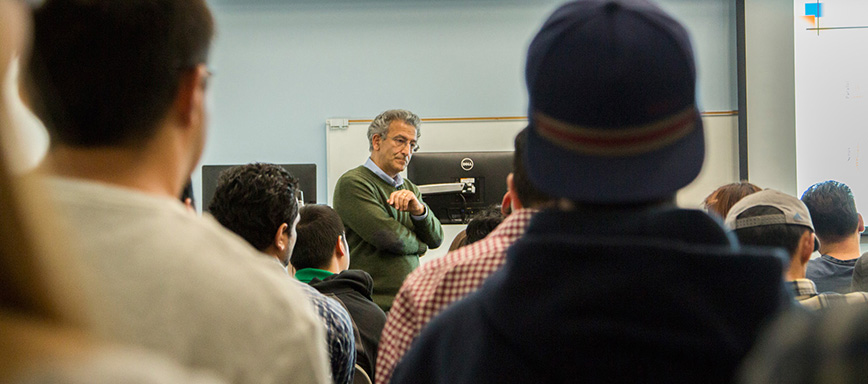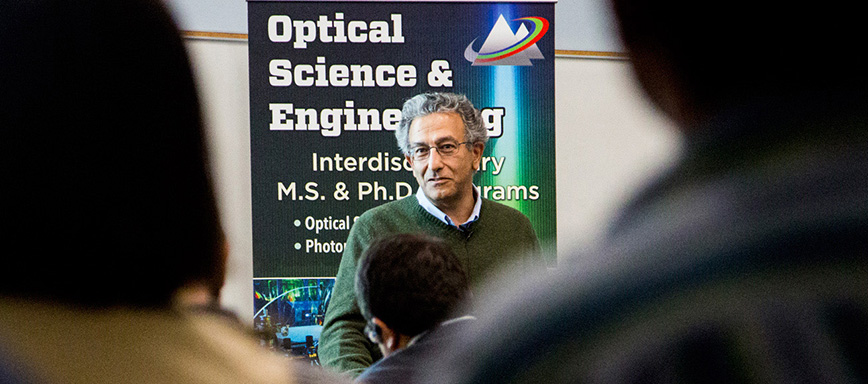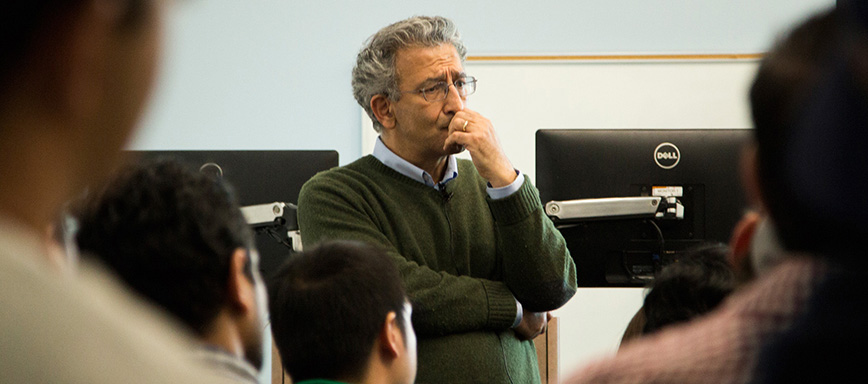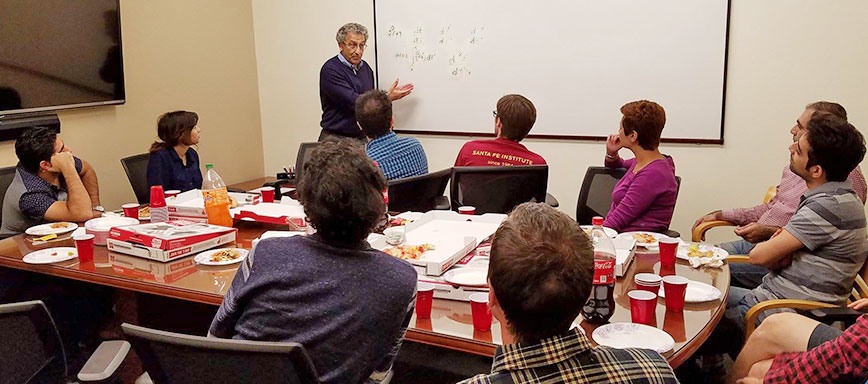 Doris Williams, OSE Program Advisor, welcomes Nader Engheta. CHTM Interim Director and OSE faculty member Arash Mafi introduces the speaker, who conducts excellent presentations before a rapt audience in CHTM 101. Engheta then enjoys a smaller session over pizza with students.
---
Nader Engheta
H. Nedwill Ramsey Professor, School of Engineering & Applied Sciences
University of Pennsylvania
Faculty website