Gabriel López, Vice President for Research at UNM, named 2016 NAI Fellow
December 9, 2016 - Republished from the UNM Newsroom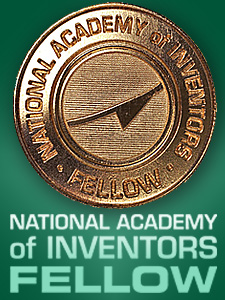 Gabriel P. López, vice president for Research and professor of Chemical and Biological Engineering at The University of New Mexico (UNM) has been named a 2016 Fellow of the National Academy of Inventors (NAI). The NAI announced today that it has chosen a cohort of 175 inventors from around the world for election as 2016 NAI Fellows.
Election to NAI Fellow status is a high professional distinction accorded to academic inventors who have demonstrated a prolific spirit of innovation in creating or facilitating outstanding inventions that have made a tangible impact on quality of life, economic development, and the welfare of society.  
With the election of the 2016 class there are now 757 NAI Fellows, representing 229 research universities and governmental and non-profit research institutes. The 2016 Fellows are named inventors on 5,437 issued U.S. patents, bringing the collective patents held by all NAI Fellows to more than 26,000.
The STC Board of Directors nominated López for the national honor.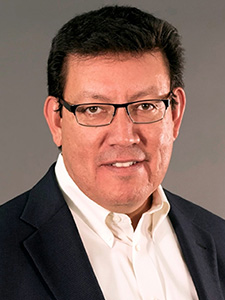 Gabriel P. López, vice president for Research and professor of Chemical and Biological Engineering at UNM
"Dr. López was the STC 2016 Innovation Fellow for his achievements in developing a large portfolio of patented biomaterials technologies at UNM that have high economic impact and societal benefit worldwide," said STC Board Chair Sandra Begay. "He has also developed innovative research programs for faculty and students as the founding director of UNM's Center for Biomedical Engineering (CBME). The goals of CBME are to improve healthcare and outcomes for New Mexicans and to contribute to the growth of the biotechnology industry in the state of New Mexico by creating biomedical technologies for commercial development and new company formation. We are delighted that Dr. López has received this honor."
López's main research focus—biomaterials science—pulls from the disciplines of medicine, biology, chemistry, tissue engineering and materials science to create new materials. These are generally materials developed for medical applications or applications in which there is some biological context or interaction with a living system. Biomaterials can be composed of natural substances or synthesized substances, such as polymers, that can be part of or a whole living structure or device that performs or replaces a natural function. Heart value implants, urinary catheters and engineered particles as drug carriers are good examples. 
"Dr. López's research discoveries, outstanding inventions, and program leadership are all the more remarkable considering the many hats an academic researcher, inventor and administrator must wear," said STC CEO Lisa Kuuttila. "We are excited at the possibilities to come for UNM's research mission, its faculty and its students as he leads our efforts to achieve even greater levels of outstanding research and innovation. We are very fortunate to work with such a remarkable inventor and honored that Dr. López has been chosen as a 2016 NAI Fellow."
---
Source:
Excerpt republished from an article in the
UNM Newsroom
.