STC.UNM presents the Entrepreneurial Leadership Program
December 20, 2016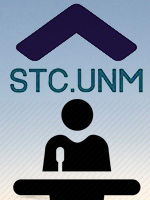 The Entrepreneurial Leadership Program (ELP) provides deep training for entrepreneurs to develop the functional, managerial, and leadership skills that differentiate the good from the great entrepreneurs. A key experiential component of ELP is a leadership assessment that will give insight into the current leadership practices of the cohort and allow them to gain the critical skills and experiences they need to become leaders of innovation and entrepreneurship. Upon completion of the program, ELP participants will continue their successful pursuits in entrepreneurial ventures as product managers, business development leaders, and founders.
Program Components:
Leadership Theory: Current Trends and the State of the Science
Leading for Change
Creativity in Leadership
Leadership Assessment: Strengths and Areas for Improvement
Action Planning: Developing a Roadmap for Continued Development
Networking and Support Systems: Developing a Support System with the Cohort
Cost: $99 / person ($104.94 with fee)
>>> Register in advance through Eventbrite
Friday, January 27, 2017
8:30 a.m. - Registration
9:00 a.m. - 12:00 p.m. - Program
Conference Room A, STC.UNM, 801 University Boulevard SE, Albuquerque, NM 87106
View Map
---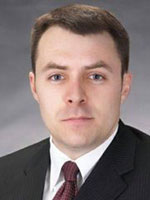 Presented by Dr. Robert G. DelCampo:
Dr. Robert G. (Rob) DelCampo is the inaugural Executive Director of the Innovation Academy at the University of New Mexico. He is a Professor at the Anderson School of Management in Organizational Studies, holding the Rutledge Endowed Professorship in Management as well as serving as the Bill Daniels Business Ethics Fellow. His teaching interests lie in Organizational Behavior and Human Resource Management.
He has authored seven books, published or presented over 75 papers, serves on multiple editorial boards, was founding Associate Editor of the Business Journal of Hispanic Research, helping to secure significant corporate funds for its launch and distribution, and currently serves as Editor-in-Chief of Administrative Sciences. He has also consulted for over 25 Fortune 500 companies including Ford, Home Depot, Dell, and Intel. Rob has been recognized for his work and commitment to the community being named to Albuquerque Business First's "40 Under 40" and as one of Albuquerque The Magazine's "15 People Who Will Change Albuquerque".