Pitch Competition for New Mexico university students now accepting video applications
March 13, 2017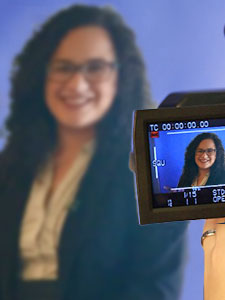 The Rainforest Student Pitch Competition will be held April 24th and is sponsored by STC.UNM and UNM's Innovation Academy. The competition offers undergraduate and graduate students (or student teams) the possibility to earn money to help turn their innovative idea for a product, service, or technology into a reality.
The Top 5 teams will split the Rainforest Student Pitch Competition Fund.
Students with product ideas, crazy innovations, a genuine startup, or just a desire to practice their presentation skills are encouraged to enter. The competition is open to university students in the state of New Mexico.
To be eligible to compete in the Rainforest Student Pitch Competition, students must submit an Intent to Pitch Application by April 10. Be prepared to provide a summary and a link to your 90-second video pitch when you fill out the online application.
There are two rounds to the competition: the First and the Final.
Submission Criteria for First Round
Record a 90 second video of a student or team of students delivering an elevator pitch for your business/idea. Videos should capture student(s) delivering the pitch to the camera. The pitch should be delivered in a single take. Videos should not be edited together or produced with visuals or effects.
This doesn't mean it needs to be filmed on the first take, but there should be no post-production done to the pitch (i.e. don't edit two halves of different takes together). Avoid reading from scripts or cue cards. Please be sure to record the video in a reasonably quiet environment to make it easier for the judges to hear and understand. Avoid recording outdoors or in loud hallways.
A panel of judges will view the video submissions and determine the finalists that will move on to the Final Round. Judges will also select 2 students to attend the European Innovation Academy in July 2017 in Turin, Italy.
Final Round
Finalists will present a 90-second "live" pitch at an evening reception on April 24, 2017 from 5:30 p.m. – 7:30 p.m. at Bow and Arrow Brewing in front of business leaders, entrepreneurs, investors, and other community members. Winners will be determined by audience voting.
For more information, visit Rainforest Student Pitch Competition or email cmichaliszyn@stc.unm.edu.