Bring your questions to patent attorneys offering office hours at CHTM
March 31, 2017
Stop by CHTM Conference Room 146 and have your intellectual property (patents, trademarks, copyrights, etc.) questions answered by two patent attorneys from the MH2 Technology Law Group LLP, a firm specializing in intellectual property law in patent protection, licensing, and enforcement.
Patent Attorney Open Office Hours
9 a.m. - noon, Tuesday, April 4th
CHTM Conference Room 146
The MH2 attorneys can answer your questions about:
What is or is not patentable
When best to submit a patent
How the patent office and patent prosecution works
Any other IP-related question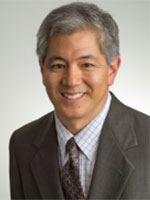 Timothy Hsieh is the Founding and Managing Partner of MH2 Technology Law Group LLP. He has over 18 years of experience in all aspects of patent law including patent preparation and prosecution; patentability, validity, and infringement opinions; strategic patent portfolio development; and litigation. Tim served as a Law Clerk to the Honorable Randall R. Rader at the U.S. Court of Appeals for the Federal Circuit. He received his J.D. from the University of Virginia School of Law, where he served as Executive Editor of the Virginia Journal of Law and Technology. Prior to his legal career, Tim worked as a scientist at NIST and FMC Corporation. He received his Ph.D. in materials science & engineering from the Johns Hopkins University.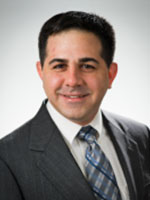 Bryan Wilson is a patent attorney with MH2 Technology Law Group LLP and has expertise in all phases of patent prosecution. His specific practice areas include chemical composition and process technologies as well as semiconductor device and semiconductor fabrication technologies. Bryan received his J.D. from the George Washington University. Prior to joining MH2 Technology Law Group, Bryan worked as an intellectual property manager and patent agent for a small medical device company. Prior to law school, Bryan was a patent examiner at the USPTO in the Semiconductor and Nanotechnology art unit and worked as an engineer for an ultra-high vacuum systems and components manufacturer. He received a B.S. in chemical engineering and an M.S. in materials science & engineering from the University of Florida.