UNM graduate programs included among top rankings in the U.S.
March 23, 2017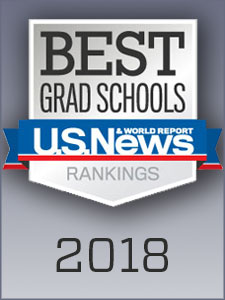 Several programs at The University of New Mexico were ranked in the upcoming issue of U.S. News & World Report's "America's Best Graduate Schools" for 2018 after the Report surveyed more than 1,970 graduate programs in compiling the rankings.
Topping the list was the UNM School of Medicine, which ranked third for its Rural Medicine Program. The SOM has maintained this top-five national ranking since 1996, underscoring UNM's commitment to programs that serve New Mexico's rural communities.
"These national rankings directly reflect our priorities in training our healthcare work force, and reaffirm that we are addressing New Mexico's unique health challenges and opportunities in providing quality health care."
Additional rankings included: College of Fine Arts (photography program), No. 5; College of Fine Arts (Art and Art History), No. 48; School of Law, No. 77 and Engineering, No. 99.
UNM's School of Engineering program made the list that ranked the top 99 schools, coming in at No. 99, which tied the SOE with Louisiana State University - Baton Rouge and University of Oklahoma. The School was analyzed for its GRE scores, acceptance rate and research expenditures. According to the report, its research expenditures totaled $33 million in 2016.
---
Excerpted from:
"UNM programs perform in latest U.S. News & World Report rankings" in the UNM Newsroom