UNM tech-based startups at record high for second year in a row
July 19, 2017 - Based on Albuquerque Journal article by Kevin Robinson-Avila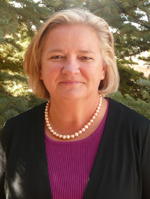 Lisa Kuuttila
Twelve new businesses were launched based on technologies developed at The University of New Mexico (UNM) during fiscal year (FY) 2017, which ended June 30th, 2017.
"We tied last year's record with a dozen new startups, which is great for a mid-sized research university like ours," said Lisa Kuuttila, President and CEO of the Science and Technology Corporation (STC), UNM's technology transfer office.
In addition, the numbers have increased for significant markers compared to FY 2016: licensing agreements for companies to commercialize UNM inventions; patents issued for UNM inventions by the US Patent and Trademark Office (USPTO); and invention disclosures to the STC by university faculty and staff. (STC files for patents and copyrights for the disclosures and represents the technologies developed at UNM in their transfer to the marketplace.)
STC signed 58 licensing agreements with entrepreneurs to market UNM technologies this year, up from 54 in the previous fiscal year. That's the second-highest number of licenses in a single year since STC launched in 1995. 
Patents issued to UNM reached an all-time annual high of 73 this year.
STC reported 114 invention disclosures by faculty and staff, up from 102 in FY 2016.
Royalties and patent income declined somewhat, from $2.55 million in FY 2016 to $2.05 million this year. Overall, the STC earned $11.24 million in the past five years, compared with $12.13 million from FY 2008 to FY 2012.
"Of the 12 companies formed last year, eight went out of state," Kuuttila said. STC faces significant challenges in retaining more startups in New Mexico.
"That largely reflects the low-level of venture funding available here," Kuuttila said. The State Investment Council's new Catalyst Fund, which provides equity for venture firms offering early-stage financing to local startups, will help going forward. But the state still faces a capital crunch when it comes to private equity.
The four startups that remained in New Mexico are marketing new software technology, innovative materials for solar cells and genetic-testing services for horses.
"The STC has created an atmosphere that's encouraging graduate students and scientists to form businesses," said serial entrepreneur and STC board member Bob Nath. "That's a great achievement."
---
Source
UNM tech-based startups remain at record high, by Kevin Robinson-Avila, Albuquerque Journal staff writer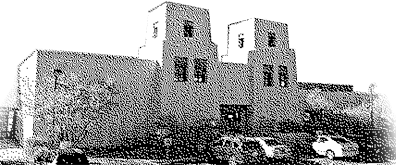 UNM's Center for High Technology Materials (CHTM) plays a vital role in UNM's research innovation. At the date of this article, 199 U.S. Patents have been awarded to CHTM faculty. CHTM patents account for approximately 35% of STC's entire portfolio of U.S. patents (including patents awarded to the UNM Health Sciences Center). 38% of CHTM faculty patents have been licensed for commercialization.