OSE Special Seminars
November 30, 2017 - CHTM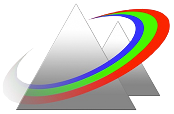 UNM's Optical Science and Engineering (OSE) Program has announced three special seminars during the Fall 2017 line up. 
OSE Special Seminar 
Friday, December 1, 2017 
11:00AM - 12:00PM 
CHTM, Room 101
Dr. John Perrault
Senior Optical Physicist
Google, Inc.
Title:  

Optical Bandwidth of Virtual/Augmented Reality Displays
Abstract:  
Human computer interaction has changed dramatically over the last few decades, from isolated desktop computers to smartphones with mobile computing and internet capability.  Virtual (VR) and augmented reality (AR) display systems are a possible next step in the evolution of how we interface with computers, but face challenges in user adoption and comfort.  The majority of existing VR/AR head-mounted display systems use a magnifier-based optical system to project images onto the retina.   Computational, lightfield, holographic, and retinal scanners are emerging approaches that may provide a better user experience.  These optical systems can be thought of as a channel for visual information, with an information capacity that can be used to uncover inherent capabilities and limitations.  This talk will review these optical systems and discuss their performance tradeoffs.
OSE Special Seminar
Monday, December 4, 2017 
10:00 AM - 11:00 AM 
P&A, Room 190
Dr. Jani Oksanen
Aalto University in Finland
Title: 
Energy and photon transport in thermophotonic devices
Abstract:
Fundamentally, the possibility of both electroluminescent (EL) and photoluminescent (PL) cooling of semiconductors arises from the thermodynamic principles of light emission. The key difference between the two phenomena, on the other hand, is the mechanism of exciting the semiconductor. These differences and similarities create many common challenges but also lead to several different approaches to solve them.

We study the physics and transport effects primarily related to electroluminescence, aiming to demonstrate and harness this effect in thermophotonic (TPX) heat pumps combining the EL cooling effect with energy recycling provided by photovoltaic cells. Our work focuses both on the experimental realization of TPX devices as well as on developing the models and modeling tools needed to understand the pertinent optical, electrical and thermal transport effects and related interactions.

In this seminar, I will give an overview of our progress and the challenges related with optical cooling, as well as discuss the selected most important physical effects and models needed to understand the phenomena in more detail. This includes topics ranging from fluctuational electrodynamics and charge transport modeling to experimental work involving growth, processing, and characterization of conventional compound semiconductors and devices. In addition, I will also discuss some of our recent results related to the diffusion-driven charge transport, which started out as a possible means to reduce the resistive losses in large area LEDs to the level allowing the realization of large area TPX devices and may also find use e.g. in the electrical injection of nanowires.
OSE Special Seminar
Tuesday, December 5, 2017  
 10:00 AM - 11:00 AM 
CHTM, Room 101
Dr. Boris Kiefer
Professor at NMSU Physics Department.
"Materials Research and Education for a Better Future"

Dr. Boris Kiefer
Department of Physics at New Mexico State University 

Abstract:
Societies face many challenges in the 21st century that require science and engineering based material solutions. We as educators need to ensure that our STEM students receive the necessary professional preparation to successfully participate in this process. I will discuss briefly how science and engineering based prototype design and 3D printing provides a pathway to satisfy changing workforce requirements. It is clear that 3D printed materials are directly connected to constitutive laws caused by bond formation and electronic interactions at the atomic scale. I will show how first-principle simulations of the many-electron Schrödinger equation can guide materials functionalization and performance control. As an example I consider Group IA functionalization of the carbon backbone in PLA, a common 3D printing filament, in order to control its optical and electronic properties. As a second example I consider defect engineering/functionalization of 2D materials for reversible hydrogen storage. In the last part of my presentation I will discuss programmatic advances for connecting theory and experiment through vibrational spectroscopy. These examples show that quantitative materials science provides a key to direct research and development that will shape our future.
To find more information on the OSE program, you may visit their site
here
.