Science & technology assets are valuable engine of New Mexico economy
April 27, 2017 - Sharon Steely for CHTM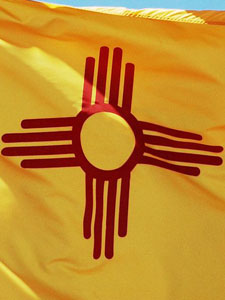 Innovate New Mexico®'s Spring 2017 Technology Showcase, held April 18, brought together science and technology companies and partners from around the state, as well as attracting interest from large out-of-state investors, such as Dow Chemical, Cook Medical, Shimadzu Corporation and the Chinese Consulate.
The Showcase was a partnership among the state's research institutions: The University of New Mexico (UNM), New Mexico State University, and New Mexico Institute of Mining and Technology; and the NM Air Force Research Laboratory, Sandia National Laboratories, and Los Alamos National Laboratory.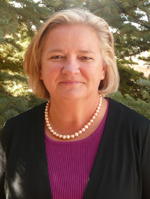 Lisa Kuuttilla, STC.UNM CEO
Lisa Kuuttilla, CEO and Chief Economic Development Officer of The Science and Technology Corporation (STC.UNM), the technology transfer unit for UNM, says "Technology commercialization is one of the keys to our economic growth here in New Mexico. We have these rich science and technology assets... and we've been successful in the early stages, getting hundreds of companies off the ground.
"What we need to do now is keep that [economic] engine moving and help those early companies grow to the next level.
"We rank number one for science and technology assets in the country as a state."
According to United States Census Bureau foreign trade statistics, total New Mexico exports for 2016 came to $3.629 Billion (0.2 % of U.S. total). The 2016 dollar value is shown below for the top commodities:
| | | |
| --- | --- | --- |
| 1 | $868 Million | Processors and controllers, electronic integrated circuits |
| 2 | $669 Million | Parts & accessories for nuclear reactors, boilers, machinery and units |
| 3 | $141 Million | Radar apparatus |
| 4 | $109 Million | Bombs, mines, other ammunition, projectiles, parts thereof |
| 5 | $95 Million | Machinery for reception / conversion / transmission / regeneration of voice / image |
| 6 | $95 Million | Instruments and applications; medical, surgical, dental, veterinarian, including electro-medical and optical |
| 7 | $84 Million | Civilian aircraft, spacecraft, engines and parts thereof |
| 8 | $64 Million | Electrical conductors, for a voltage not exceeding 1,000 V, fitted with connectors |
| 9 | $59 Million | Taps, cocks, valves etc. for pipes and vats including Thermo Control |
| 10 | $54 Million | Fuel, lubricant, or cooling medium pumps for internal combustion piston engines |
| 17 | $30 Million | Chemical elements doped for use in electronics, in the form of discs, wafers or similar forms; chemical compounds doped for use in electronics |
| 18 | $28 Million | Electrical apparatus for switching or protecting electrical circuits, or for making connections to or in electrical circuits (for example, switches, relays, fuses, surge suppressors, plugs, sockets, lamp- holders and other connectors, junction boxes), for a voltage not exceeding 1,000 V; connectors for optical fibers, optical fiber bundles or cables: Terminals, electrical splices and electrical couplings, wafer probers |
| 25 | $22 Million | Photosensitive semiconductor devices, including photovoltaic cells whether or not assembled in modules or made up into panels; light-emitting diodes (LED) |
For further information on any of these categories, review the source for this table at the U.S. Census website, and insert the HS code into the search page here.
Examples of initiatives and support for science and technology
The state of New Mexico and the city of Albuquerque are very focused on investing in science and technology entrepreneurship.
Albuquerque was one of five cities selected nationally by Living Cities in 2013 to receive prestigious investment as an Integration Initiative.
Albuquerque's Integration Initiative initially focused on commercializing underutilized research and laboratory assets. Its strategy for business development is to take research and technology to commercialization. Now the Initiative has expanded its focus from primarily innovation-led businesses to include mainstreet, second stage and microenterprise businesses. It is now piloting data-informed programs to increase homegrown job creation and economic mobility in Albuquerque.
"New Mexico is in a position to compete and win business projects on a national scale that it was not in five years ago," says Matt Geisel, the new Cabinet secretary of the New Mexico Economic Development Department.
Geisel said New Mexico's competitive edge in recruiting businesses over other states comes largely from two incentive programs: the Local Economic Development Act (LEDA) and the Job Training Incentive Program (JTIP).
The New Mexico Economic Development Department announced in February, 2017 that the Job Training Incentive Program (JTIP) approved $1,450,104 in funding to seven companies to create 388 jobs.
SolAero Technologies Corporation, founded in Albuquerque, is a manufacturer of solar cells, Coverglass Interconnected Cells and satellite solar panels for space power applications. The corporation received $182,090 to create 25 jobs.
Skorpios Technologies Inc. of Albuquerque is a fabless semiconductor company delivering integrated communications products based upon its proprietary, wafer-scale, silicon photonics process. The company received $89,197.52 to create three jobs.
Innovate Albuquerque's Lobo Rainforest Building at Broadway and Central in downtown Albuquerque is now accepting tenant reservations for office space and for student apartments for August 2017. STC, the Cecchi Venture Lab and the UNM Innovation Academy are on the ground floor and the building is planned as an entrepreneurial ecosystem with meeting and classroom spaces where business advisors, mentors, and experienced entrepreneurs may meet and work together.