Postdoctoral Fellows
Looking for someone? In the Name field, type a complete or partial first and / or last name. 
---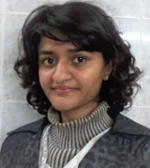 Erum Jamil
Postdoctoral Fellow
---
---
Education
MS and PhD, Optical Science & Engineering [University of New Mexico, Albuquerque, USA] on the Fulbright Scholarship Grant (2017)
Dual MS in Photonics Engineering [Warsaw University of Technology, Warsaw, Poland] and Laser & Plasma [Institut D'Optique, Paris, France] on Erasmus Mundus OpSciTech Scholarship Grant (2011)
Bachelors in Telecommunication Engineering, [National University of Computer & Emerging Sciences, Islamabad, Pakistan] (2007).
Research Interests
-Design and development of avalanche photodiodes to improve mean gain and excess noise characteristics for various applications.
-Novel quantum devices for potential qubit applications.
-Development of injection locked ring laser for ultrafast communication.
-Study of nanoparticle behavior for optical and photonic applications.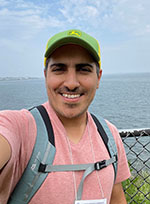 Yaser Silani
Postdoctoral Fellow
---
---
Research Interests
Quantum sensing and bio-imaging with color centers in diamond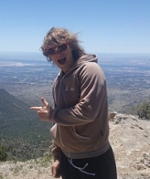 Janis Smits
Postdoctoral Fellow
---
---
Education
Ph.D. Physics University of Latvia, Riga
Research Interests
Quantum senors in different physical systems for biosensing and material science applications.